No job vacancies currently available.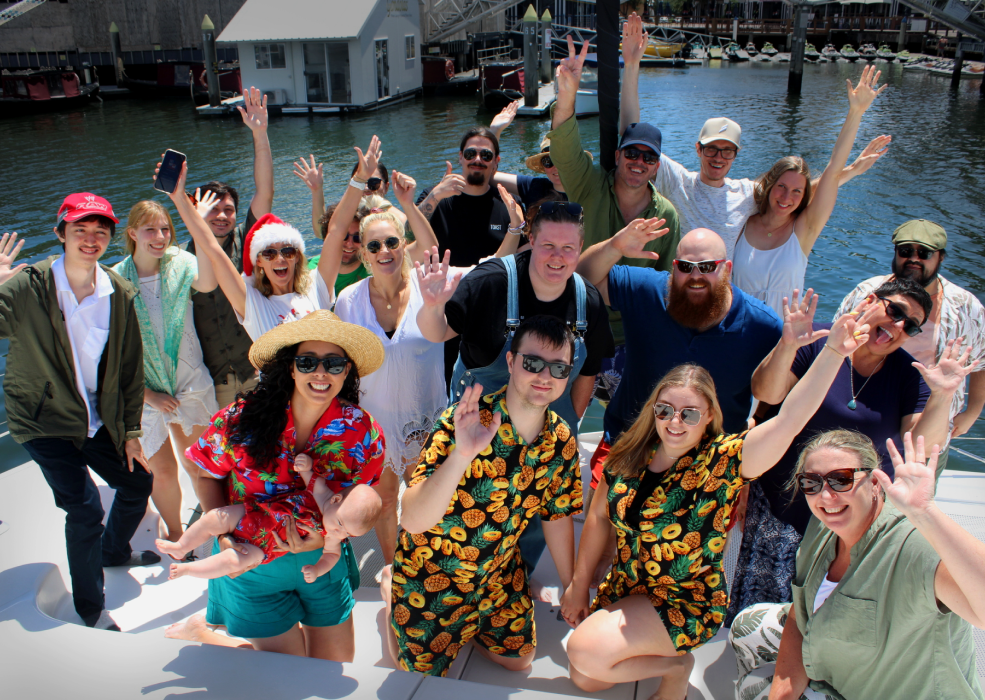 At our core, we value more than just work. It's about the perfect blend of work and life – we call it positive work-life integration. And we're not just saying it, we live and breathe it every single day!
Speaking of teamwork and collaboration, we take it to a whole new level. It's not just talk, it's action. We believe in shared ideas, creativity, and unity in all that we do.
But let's not forget the fun part! We have an absolute blast while nurturing an amazing team culture. Developing ourselves, both as individuals and as a business, is our daily mantra.
We're not like any other company out there, and we pride ourselves on that! Working with us is an experience like no other. We're all about gaming, immersive experiences, VR, and innovation – that's what fuels our passion!
We're growing, and we're on the lookout for exceptional talents to join our journey. So, if you are an incredible human, and share in our love for Technology and Entertainment, we want to hear from you!
Check out the current job vacancies, and if you don't find a perfect match for your skills, don't fret! You can always keep an eye on this space or take the initiative to send your CV to jobs@toast.com.au.
The Toast Interactive Team.
At Toast Interactive, we are compassionate to one another. One of the best ways we can do that is by communicating well as a team. We are all in this together!
WE ARE A NO GUNS
 NO CRUNCH STUDIO
Don't be afraid to say no, and to receive a no. We are all human, and no can sometimes intimidate us, but we must familiarise ourselves with no for the good of the team!
Being in a team means we can be faced with difficult conversations. It is important that we use our skill and sensitivity to engage in honest and tactful conversations to make sure everyone walks away from the conversation with a great understanding. Be collaborative, don't be afraid to share your ideas; show examples, let others ask questions and discuss the why!
Be reliable, when we agree to deliver we must follow up on our commitment. We all have victories and losses, it's important to own our mistakes and stay accountable. Be brave, honest and tactful.
At Toast Interactive we act with heart, we work to maintain Empathy, Dignity and Care when working with and approaching one another. Maintaining trust amongst one another ensures we can work together effectively.
Make the best games ever!
At Toast Interactive we seek to have a clear vision of the end product. We let our passion and excitement for the final product drive us toward the finish line.