RICHIE'S PLANK REACHES NEW HEIGHTS WITH CANYON'S EDGE DLC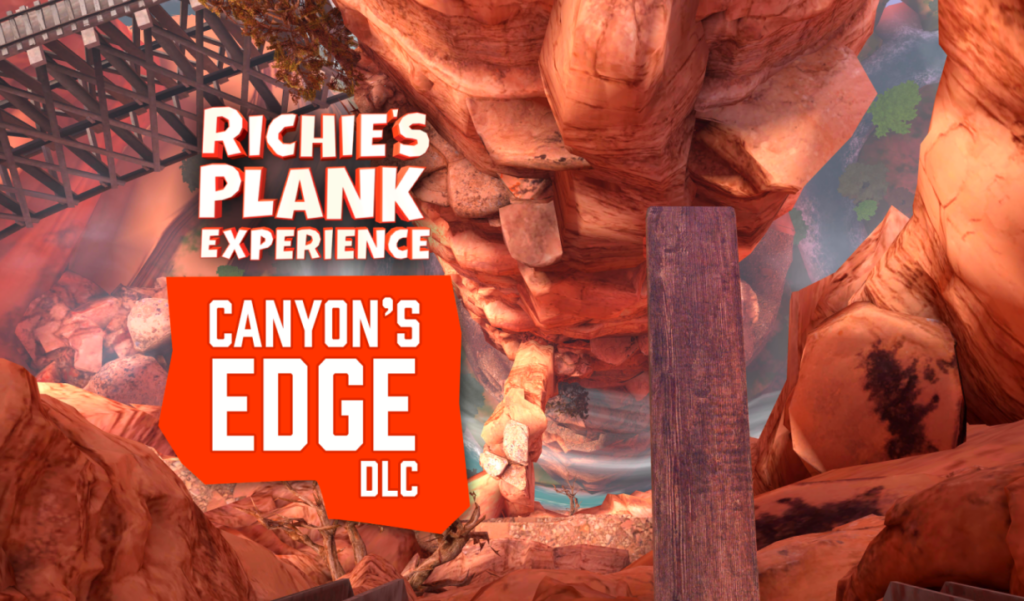 Toast Interactive Unveils Breathtaking Gorge Environment, Enhanced Graphics and Mixed Reality Update
Toast Interactive, renowned for their flagship virtual reality title, Richie's Plank Experience, is thrilled to announce today's release of the highly anticipated Canyon's Edge DLC, the new Mixed Reality Update which takes full advantage of the high quality colour passthrough of Meta Quest 3 and significant graphical enhancements. This exciting new content is available now, exclusively on the Meta Quest platform.
Richie's Plank Experience invites players into a world where fear and fun collide. This unique virtual reality simulation is designed to test your nerves and give a genuine sense of height and danger.
Upon entering the experience, players quickly find themselves in a virtual city atop an 80 story skyscraper. They are then challenged to walk out onto a narrow plank, high above the bustling city streets – a simple, yet profoundly impactful experience that has instantly terrified millions globally.
This one of a kind experience offers a unique opportunity for players to face their fears and experience adrenaline-pumping heights, making it a staple in the VR catalog.
Canyon's Edge DLC
The Canyon's Edge DLC introduces a brand new, exhilarating, rocky mountain themed plank walk experience set atop a breathtaking horseshoe gorge. Inspired by the awe-inspiring landscapes of giant gorges in Australia and famous canyons in the United States, Canyon's Edge was meticulously crafted with photoscan assets for a vertigo-inducing experience.

While primarily designed to entertain groups, with friends and family taking delight in each other's reactions, the US$3.99 DLC offers a uniquely thrilling plank walk in the all-new canyon environment. It's an experience that invites onlookers to witness real fear and bravery among those who dare to don the headset and step out onto the plank (note: this DLC includes the plank walk only and does not feature Hero Academy).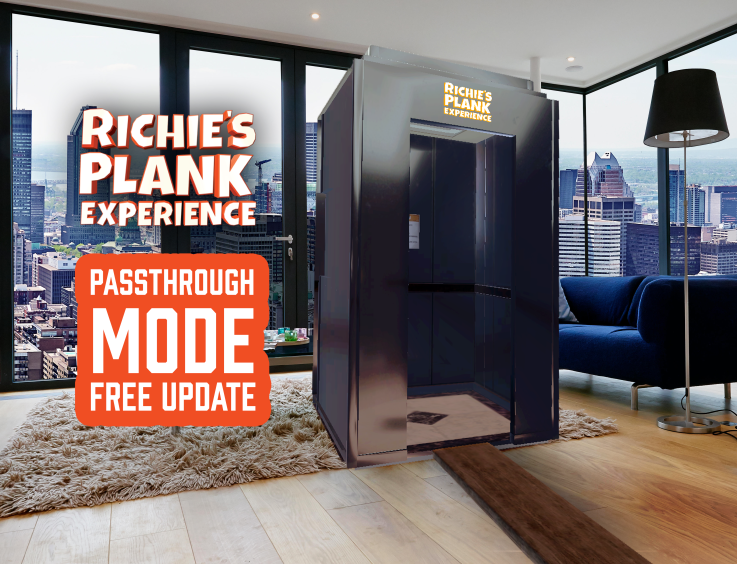 Mixed Reality Mode

In a free update, exclusive to the Meta Quest platform, Richie's Plank Experience introduces a new mixed reality mode, optimised for the high quality color passthrough of the Meta Quest 3. This immersive new feature transforms the in-game experience by integrating the virtual elevator into the player's real-world environment.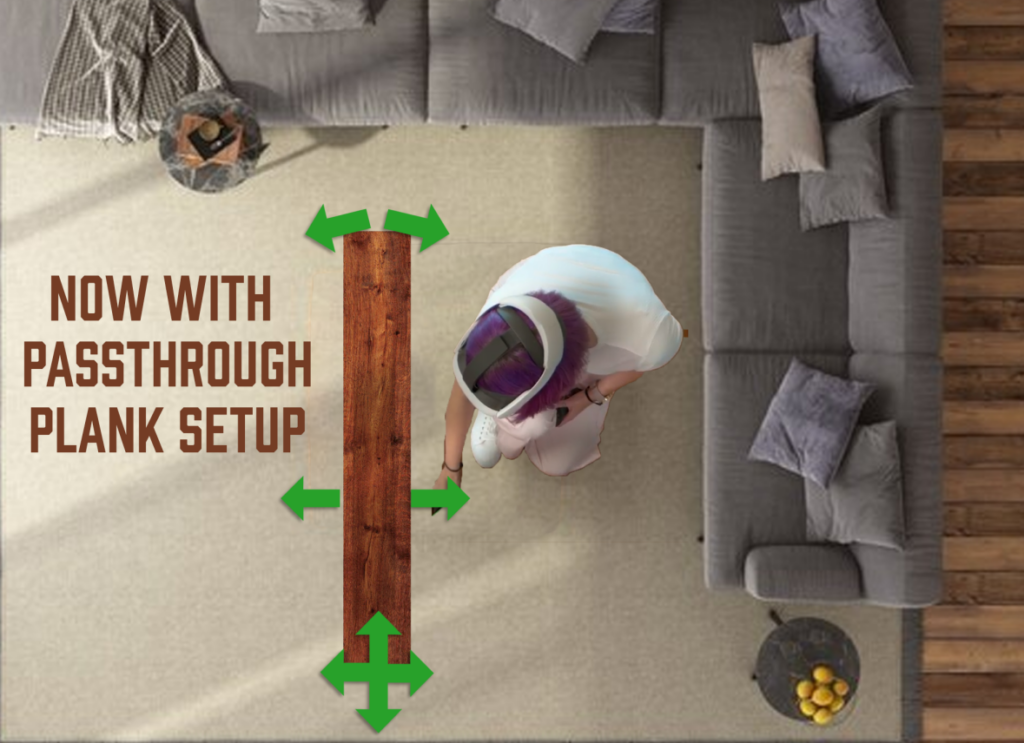 "Players will now be able to summon the VR elevator into their living room, step inside, and choose their adventure, blurring the lines between the virtual and real world like never before." says Kylee Kay, Chief Executive Officer of Toast Interactive.
"Apart from the fun of seeing the elevator in your living room, the plank setup in Mixed Reality is actually faster, more accurate, and more fun than ever before, even for Meta Quest 2 users."
Graphical Enhancements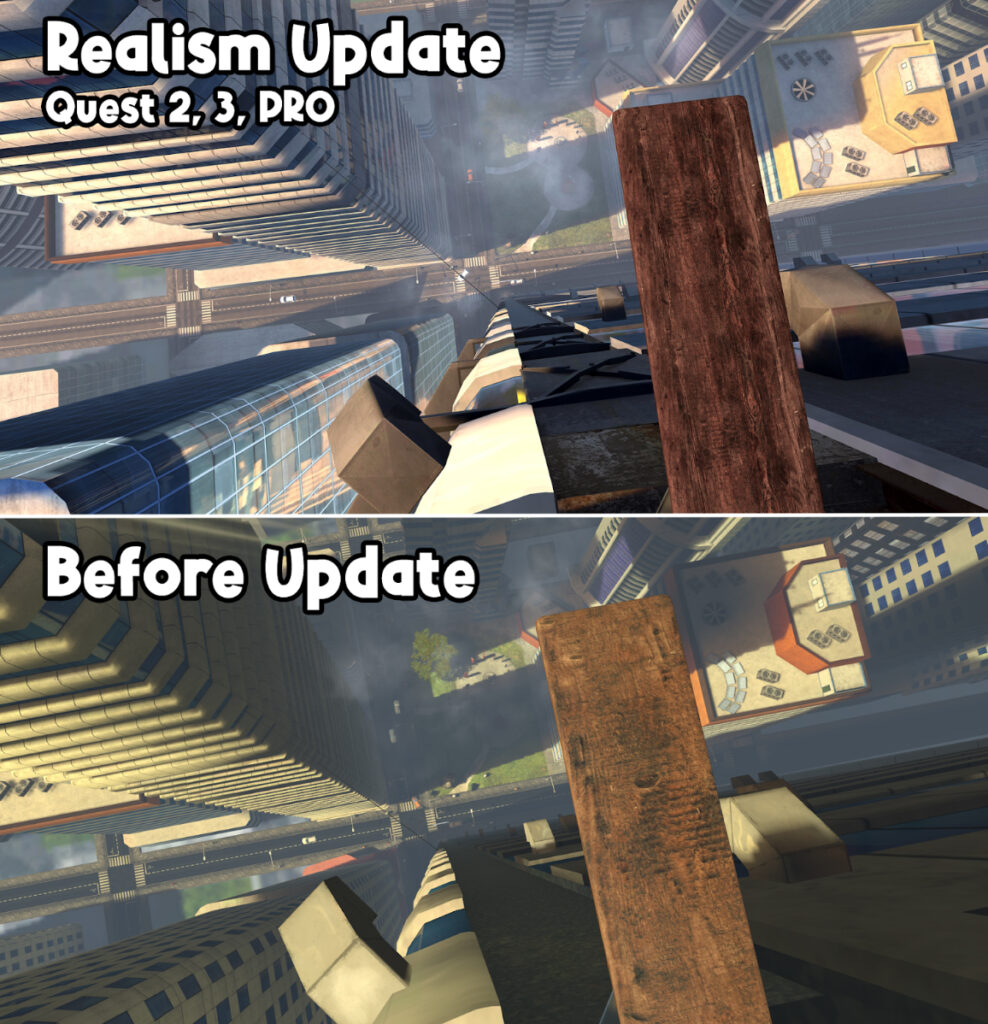 Today's free update to Richie's Plank Experience not only transforms the in-game experience by leveraging Meta Quest 3's high quality color passthrough, but it also brings with it significant graphical enhancements. Players will now enjoy an improved visual experience with higher resolution and reworked textures, which make the virtual world more detailed and lifelike. The lighting has also been enhanced, adding depth and realism to the cityscape, with more reflections now visible on building surfaces. Additionally, the skybox has been greatly improved, featuring an array of more dynamic and realistic clouds, further immersing players in the experience.
The US$3.99 Canyon's Edge DLC and the absolutely free Mixed Reality Update are available now for Meta Quest 2, 3 and Pro. This all new content invites players to face their fears one more time, in an all new, highly immersive virtual world.
Richie's Plank Experience is currently priced at US$14.99, but this price is set to increase early next year. So, seize the opportunity now to experience the plank walk like never before – where the virtual and real worlds seamlessly merge to create unforgettable moments in a familiar space.